Everything you need to know about the quality of ink in your cartridges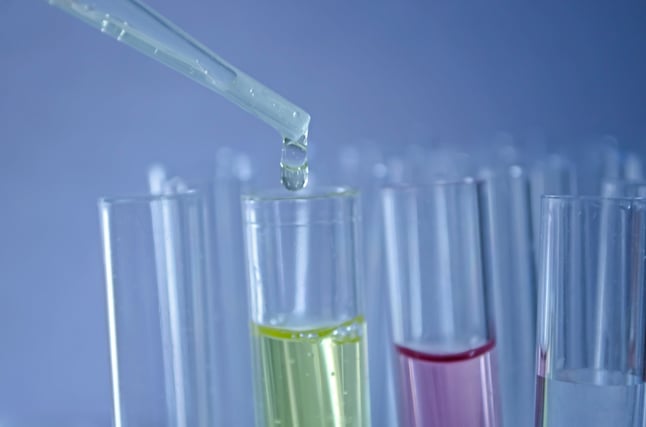 When you buy ink cartridges, one of your main concerns is whether the quality of your printing will meet your expectations. For an ink jet cartridge to be of high quality, the choice of ink is essential. When the price race is always towards the bottom, there is a high risk of finding cartridges with poor ink on the market, meaning incorrect colours, long drying time and smears, prints fading over time, and more. The quality of the ink is therefore an important factor to consider when choosing your cartridges.
What are the two types of ink used for printer cartridges?
- Dye-based ink
A synthetic or natural dye is dissolved in water and solvent* to give the ink its colour. The rendering of dye-based inks is brighter and less matt, due to better dispersion on the paper. As these inks diffuse little light, they enable richer, more vibrant and contrasting colours. They also have the advantage of being less costly. However, dyes are fragile and less resistant to light, pollution and humidity, which is why this type of ink is mainly used for office printing.
- Pigmented ink
Pigments are coloured particles surrounded by a resin. They are mixed with water and solvents. Unlike ink with dye, pigmented ink does not penetrate paper. Pigment inks sit on top of the paper providing better water resistance (e.g. highlighter pens) and UV protection (e.g. photos). These inks last longer and are less sensitive to external elements (light, humidity, etc.). Pigments also have the advantage of covering a wider spectrum of colours. But as the cost of pigmented ink is five times higher than dye-based ink, it is mostly used for high-quality prints and photos.
How do manufacturers measure the quality of ink?
- Colorimetric rendering
To test the colorimetric rendering of "black", manufacturers measure optical density. A higher absorption of light means a stronger black.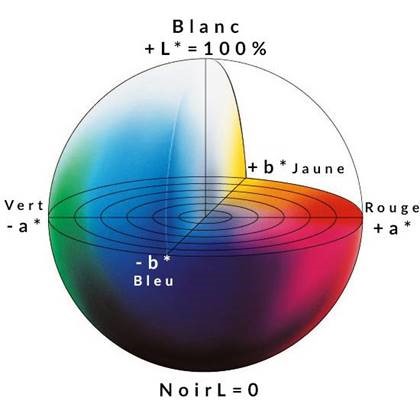 For colour, they measure delta E. This is the difference between two shades based on three components: L (clarity), a (red to green) and b (yellow to blue). The deviation must be as low as possible with respect to the desired colorimetric rendering.
The more opaque the ink, the more dye or pigment it contains.
- Resistance to light
The manufacturers expose prints to light in a test chamber. They then measure the colorimetric difference with unexposed test prints using delta E.
- Drying time
To prevent the ink from bleeding, it must dry very quickly. The drying time is tested so that it is as short as possible.
- Waterproofness
Tests are performed to check the behaviour of the ink in contact with water.
- Health and environmental hazard
For each cartridge and each ink, a safety data sheet must be drawn up to ensure that the ink cartridges are not dangerous to humans or the environment. When this is not the case, manufacturers are obliged to inform the customer by adding safety hazard diagrams to the box.
Is the ink used in compatible cartridges of poorer quality?
There are preconceptions that compatible ink cartridges are of lower quality than OEM (Original Equipment Manufacturer) cartridges.
This is false! Even though there are poor quality third-party cartridges made by manufacturers that do not respect patents or the environment, most compatibility cartridges can be of very good quality. The key is to know how to distinguish between them. Just ask your retailer for advice!
For example, at Armor Office Printing, our specialists perform quality assurance according to the parameters explained above (colorimetric rendering, resistance to light, etc.) and carefully analyse the ink of each cartridge. The results must be as close as possible to that of the manufacturer's brand cartridge. The type of ink used (colouring or pigment) is the same, as inks are specific to each type of cartridge even though there is also a universal ink on the market. However, the quality of the universal ink can be mediocre and there is a higher risk of incompatibility with the printer or cartridge model.
For each cartridge, Armor Office Printing also provides a safety data sheet. This ensures that the ink presents no environmental or health risk. If any risk is found, the ink is not marketed.
Are you searching for quality ink for your print cartridges? Use our search assistant to find the right references for you and a store where you can find them