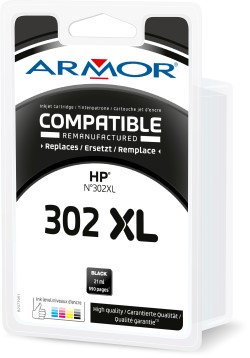 A few months ago, we informed you of a compatibility problem with HP302 and HP304 cartridges following modifications made by HP, not visible to the user.
This problem is now solved as HP 302XL cartridges are now available. As a result, we will definitively stop delivering the old versions in mid-April.
The old versions of the HP304XL cartridges will be removed at the end of April with a normal flow of the new version starting in May.