Launch of the new OWA Business Inkjet range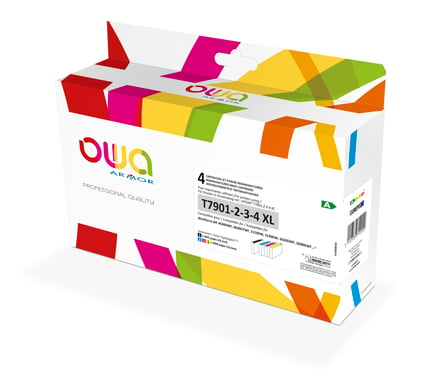 With its new Business Inkjet range, designed for professionals, ARMOR Office Printing is therefore confirming its presence in a booming market, notably in the SME sector. Economical and ecological, the OWA Business Inkjet range provides access to a new product range and above all an array of services specially designed for inkjet printers.
1 professional printer in 5 will be a Business Inkjet by 2021
In 2016, Business Inkjet printer sales already accounted for 20% of the inkjet market, a trend which is set to continue as, by 2021, inkjet technology will account for 1 printer in 5 of all business printers. Known for their ability to print faster than traditional laser printers, these printers generally have a lower acquisition cost and consume less energy. The new OWA offering for Business Inkjet will accompany the growth of this new market segment, notably in terms of VSEs and SMEs, which account for over 60 percent of print consumables.
OWA Business Inkjet: products and services dedicated to professionals
Thanks to its know-how and expertise, ARMOR is able to offer its first 100% remanufactured solution - OWA Business InkJet. The offering includes an extensive 60-product range and fully complies with the economic and ecological commitments of the OWA brand. Recycled cartridges offer an average saving of 30% compared to EOM brands - without having to compromise on quality. Furthermore, the OWA Business Inkjet range is composed of multipacks, offering professionals both simplicity and cost effectiveness.
« We have adapted our Inkjet offering to the demands of professionals, who are using Business Inkjet printers in ever-increasing numbers. We help them to print more and more quickly. And at lower cost ! The quality of our offering is also represented by the free services we offer to companies, from collection to technical support. »

Marie Plissonneau, Inkjet Category Manager at Armor