INK CHALLENGE: Interviews of experts from Artech and Armor Industrial Inks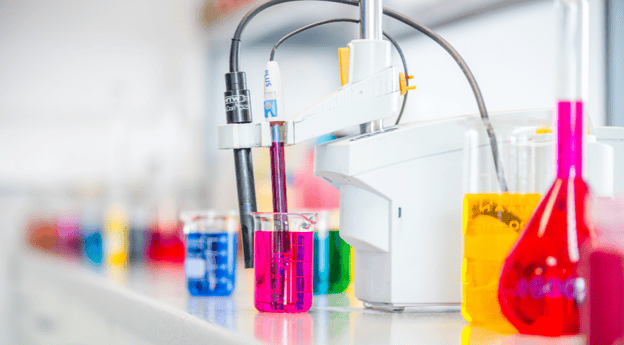 A joint interview of :
Katja EBERS, Sales and marketing Director of Armor Industrial Inks.
ARMOR Industrial Inks is an autonomous business unit of ARMOR Group. The mission of ARMOR Industrial Inks is to design, develop and produce high-quality industrial inks for industrial printing application.
Joel BITSCHNAU, Operations director of Artech Polska.
Artech Polska produce ink for ARMOR Industrial Inks and ARMOR office printing which is as well provided by Artech Germany.
What is a quality ink ?
The most important points of ink quality are:
Ink parameters and properties (e.g. drying, colour fastness) according to requirements specifications
Good printing quality in terms of colour gamut, density, brilliance, runability and reliability
In line with safety regulations (European legislation), health & environmentally friendly
Good priceperformance ratio
Quality assurance is essential to our activity. We have extensive experience in the field of development and implementation of new ink recipes. We keep high production standards and line's automatization to assure stable and repeatable processes as well as production batches. We have well-equipped laboratories, qualified staff and implemented QC procedures. We keep the whole production process under control to guarantee high quality levels of our inks: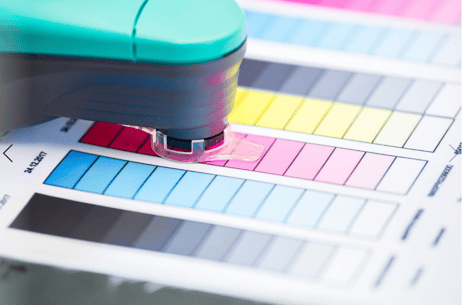 STEP 1

: incoming inspection of raw materials used for production of ink (viscosity, pH, surface tension, refractive index, melting temperature, particle size)
STEP 2

: checking of cleanliness of the installation before each production
STEP 3

: quality control of ink during production (surface tension, pH, viscosity, electrical conductivity)
STEP 4

: quality control of produced ink (surface tension, viscosity, density, electrical conductivity, colour, particle size (pigments), pH)
STEP 5

: quality control of ink packaging
We monitor the quality of the ink over time of each 1st batch. The ink is stored for 2 years and is subject to ageing tests. Our products are traceable and each is marked in a unique way.
What are the challenges developing and producing ink today?
[Artech Polska]
The ink industry has been greatly influenced by changing consumer trends, environmental regulations, political factors and new technologies. The most challenging nowadays in terms of ink production is adjusting the ink according to European law requirements like CLP (classification, labelling and packaging). Our company is managing it since the beginning of the activity. We deliver inks to customers, which are safe and environmentally friendly.
[ARMOR Industrial Inks]
Especially when it comes to the development of water-based inks for digital industrial printing applications such as flexible packaging, printing on PU the complete printing process needs to be developed, approved and validated by us together with the final customer and the machinery manufacturers. Developing inks for new application fields is therefore highly complex and in addition subject to severe restrictions (legislation, certifications, adhesion and resistances, etc.).
Can you describe innovation made in your activity?
About Ink:
[Artech Polska]
Modifying incoming inspection and preparation of raw materials
Improving the way of dosing components by using peristaltic pumps
Optimizing packing of final products
[ARMOR Industrial Inks]
Release of direct food contact compliant digital inks for sanitary paper printing certified by ISEGA* and approved by printer's manufacturer (*ISEGA : https://www.isega.de/DE_index_1000.html)
Use of an in-house developed and modular-built versatile ink test equipment compatible with all the industrial print heads in the market to accelerate the validation and release of new ink formulations and thus reduce time-to-market.
In this context, it is important to outline that our production facilities and processes do comply with Good Manufacturing Practice requirements. Consequently, we are able to produce our ink series for flexible packaging, sanitary papers etc. where direct and indirect contact with food products is required without any problem, as we
Prevent mixing semiproducts, final products and materials,
Prevent crosscontamination of final products or raw materials,
Ensure repeatability of product quality taking into account its safety, efficiency and purity
We are about to complete the certification process for ISO 9001: 2015, ISO 14001: 2015, ISO 22000: 2018 in October.
About Cartridges:
[Artech Polska]
The inks developed for cartridges are compatible with the print head in which they are used. Density, viscosity and surface tension are individually adapted to the head. In addition, there is a measured colour balance of the printout to maintain similarity between OEMs. This ensures complete security, high print quality and thus Customer satisfaction. We implemented new cartridges for business markets –small and medium sized enterprises. These cartridges are high capacity volume, allowing the customer to print over 10,000 pages and reducing costs. We implemented automatic machinery to avoid any human error, to build stable, repeatable processes and make work more efficient, easy and safe for the operators.
What additional value do you (Artech/ A2I) deliver in your industry?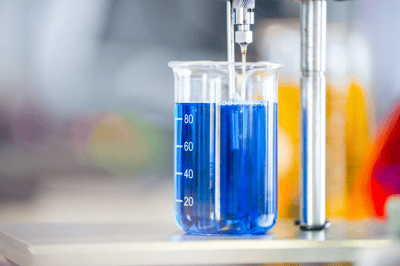 We are able to implement new projects far more quickly.
Due to the high number of new projects and the know-how of our staff, we are used to and able to quickly and effectively adapt the production process to new requirements. If necessary, we even build and develop machines ourselves. Our goal is to continuously reduce the number of variables and automate processes more and more.
What are the next trends and challenges you are dealing with?
[Artech Polska]
In the near future, we will observe the high impact of printers equipped with a CISS "Continuous Ink Supply System". CISS enables you just refilling the printer with ink without any need for replacing cartridges. This shows that even now in the desktop market it becomes more and more important just to deliver the ink itself, as CISS has advantages compared to cartridges. However, it may take some time for CISS to prevail on the market and completely displace cartridge systems because of a still expensive cost of printers. Moreover, there are still business customers who expect high capacity cartridges. Our priority is also to be environmentally friendly in this field and implement the respective processes to assure that.
[ARMOR Industrial Inks]
One of next trends and challenges in the development of digital water-based inks is to replace all digital printing processes that today use UV and eco-solvent inks with water-based technologies.