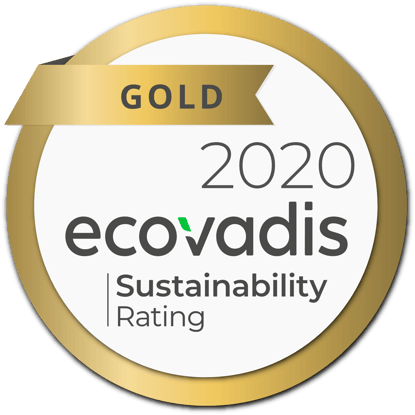 After an advanced study and analysis of its CSR practices, Armor Office Printing was awarded gold label 2020 by Ecovadis. The organization helps more than 60,000 companies of all sizes and in all sectors to meet the challenges posed by new CSR requirements. Its mission is to deliver reliable CSR ratings, enabling all companies to mitigate their risks, improve their overall performance and enhance their social and environmental impact.
An assessment on four themes
Ecovadis' methodology consists of evaluating 21 CSR criteria, divided into four themes: Environment, Labor & Human Rights, Ethics and Sustainable Procurement.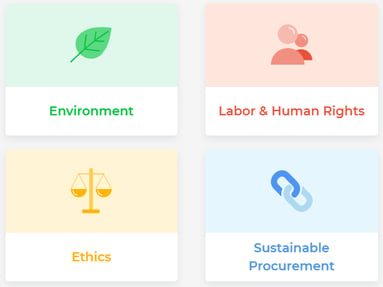 The assessment criteria were based on leading standards, such as GRI, UNGC and ISO 26 000
Scores above 50/100 obtained on all of these themes enabled Armor to obtain the "Gold" label!
Continuous improvement of social and environmental responsibility
There were several reasons for Armor to be evaluated. For several years now, Armor has been involved in many CSR actions. The Ecovadis label provides transparency, certifies commitments and proves that these concrete actions have a positive impact for social and environmental responsibility. CSR performance is now recognized and valued.

Even if Armor has obtained an exemplary mark, this evaluation also makes it possible to highlight ideas for improvement. The objective is to constantly improve practices or create new ones.

To find out more about Armor Office Printing's CSR practices, you can also read the article on the circular economy roadmap or consult Armor's latest CSR report.


Want to know more about our products?